5 REASONS WHY YOU NEED A GOOD ONLINE PRESENCE
Let's face it. Everyone's online nowadays; from as young as the toddler with his smartphone to as old as grandma Shirley downloading Skype to talk to the grandkids. We're all using the net in one way or another. So as a business, do you think you need a good online presence to reach your wired audience? Now while we all know the answer is OF COURSE...
Let's pretend for a minute that there are actually people out there in the world that think otherwise and try to convince them with these five reasons.
1. THE TRUST FACTOR
Probably one of the biggest reasons for ensuring your business has a good online presence is to win clients' trust. Customers want to be assured that your company is credible and overall trustworthy before further considering anything you have to offer.
When a potential client looks for your business or the goods that your business offers, where do you think he'll look? The directory? Maybe. But in this technological age... that might not be the first place. Online? Ahh… now you're getting it. He will look online. But what will he find?
The answer to that should be none other than a GOOD ONLINE PRESENCE - which can mean having up-to-date social media posts, answers to customer queries on social media, various points of contact (email, phone lines) and a top-of-the-line website that is being properly maintained. These will be good indicators to your potential clients that your business is indeed trustworthy. And trust will lead to purchase.
2. THE DOORS NEVER CLOSE
Has this ever happened to you? It's after work and all the stores are closed. You go home and decide you'd like to purchase a particular item at a store tomorrow so you go online to do a little research – nothing much, just to find out what time the store opens, or if they have a particular pair of shoes you'd like or even an idea of how much they cost. Only to find… nothing – no website, no social media presence, and even if you do find something, it's nothing good - poor website design and an unattended Facebook page. It's discouraging and suffice to say, you may not visit that store tomorrow. This is how your clients feel.
A good online presence will allow your potential clients' needs to be met long after your workday ends. Your website and social media pages are open and accessible to the public 24/7 and once they are properly designed and maintained, they can appeal to a wide audience after your physical doors are closed.
3. COMPETITION
Competition. It's what drives down our prices, drives up our customer service efforts and forces us to drive out old ideas to make room for new ones. But if it doesn't drive us to change or improve, it may just drive us mad and out of business.
Put simply, if your competitor has a good online presence, don't you think it's time you step up your game? A good online presence will ensure that you don't get left behind and that you always stay a step ahead of your rivals. Coupled with a design firm that cares intimately about your business development, it can only be a recipe for mind-blowing envy on their part.
4. GOOD INVESTMENT
For some website providers, a good online presence is really not that expensive. Our Standard Website package would see you paying an average of US$62 per month for the first year and that price drops to less than half in the subsequent years of subscription i.e. about US$20 per month in the second year onwards. With all that a website gives:
Exposure to a wider online audience

Boost to brand image

Ability to compete with larger companies

Improved ability to make clients happy through live chats, FAQs, 24-hour accessibility to product/service information

And cash… yes, money, dinero, cha-ching...
.... Wouldn't US$20 a month be worth it?
5. IT SHOWS YOUR POTENTIAL CUSTOMERS THAT
YOU CARE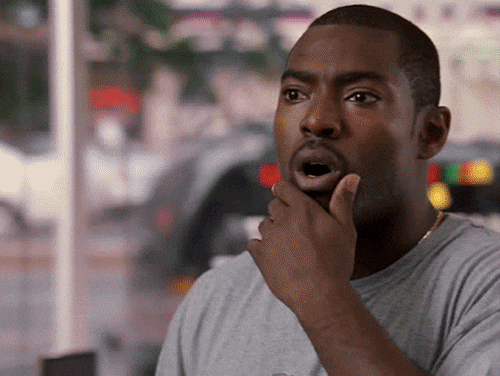 This point should not be underestimated. Having a good online presence sends a positive message to potential customers, not just that you are trustworthy, but that you have taken your valuable time, effort and stretched budget to ensure that they have an easy and convenient customer experience. It tells them, "Yes, I actually care about your experience with us... even online!"
Poor online presence can lead to frustration for your potential customers who really want (and expect) to have things as simple as possible. It can also send a message of indifference and in turn will ultimately repel your customers.
Do you want to start getting more customers? Invest in a great website today!
If you enjoyed this article, leave a comment below and share with a budding entrepreneur who can benefit from a good online presence.